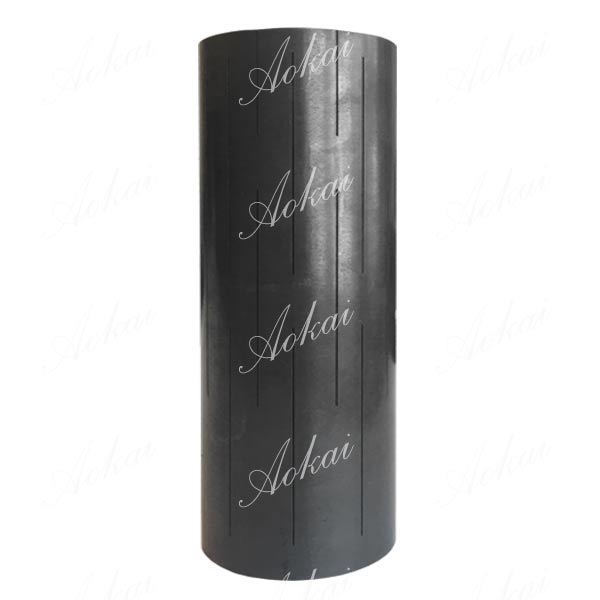 Slotted Liner is a popular sand control screen in long horizontal completions and low productivity wells. Slotted screens are manufactured by laser machine. All slots are de-burred, cleaned and drift tested according to API standards. Base pipe are per API casing or tubing specification with diameters from 1.5 inch to 18 inch. Pipe lengths of any diameter are available.

Slot size
Slot size including slot width and length is customized to suit customer's requirement. For straight or keystone slots, minimum slot width is 0.03 mm.

Straight slot
Straight slot has straight sides with equal width through the wall of the casing.
Advantage — higher resistance to wear and more economical than keystone slot.
Disadvantage — the possibility of clogging is higher than keystone slot.

Keystone slot
Keystone slot is like a reversed "V" with narrower spacing at the liner surface and wider spacing in the inside casing wall. This shape allows for sand grains to bridge across the opening and ensures all the particles that enter into the hole will completely go through the wall.
Advantage — Keystone shaped slots substantially reduce the possibility of clogging and improve work efficiency.
Disadvantage — a little expensive than straight slotted liner.

Applications
Slotted liners are suitable for gravel packed completions or stand-alone completion where grain size is large.
Technical Data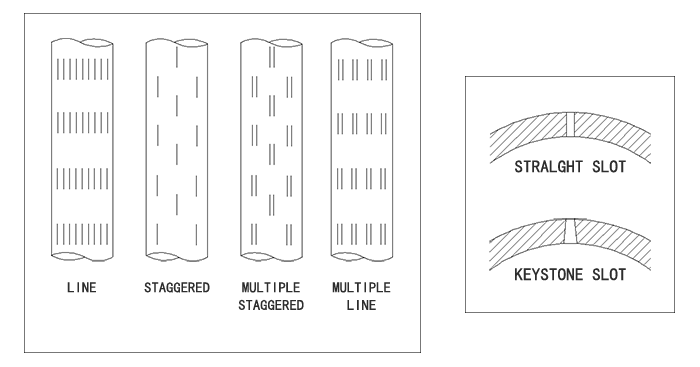 API Std. Casing

ID
mm
Length
m
Slot Length
mm
Slot No.
/m
Slot Width
mm
Slot
Tolerance
Valid Filter Area
cmˆ2/m
Max. Strength
KN
Spec.
mm
Thickness
mm
Per Weight
Kg/m

60.32

5

6.84

50.3

3

80

200

0.3

±50

48

512.54

73.02

5.5

9.15

62

3

80

240

0.3

±50

57.6

688.55

88.9

6.5

13.22

75.9

3

80

280

0.3

±50

67.2

995.1

101.6

6.5

15.22

88.6

3

80

300

0.3

±50

72

1151.2

114.3

7

18.47

100.3

10

80

320

0.3

±50

76.8

1400.4

127

7.52

22.13

112

10

80

340

0.3

±50

81.6

1673.8

139.7

7.72

25.11

124.3

10

80

360

0.3

±50

86.4

1900.2

9.17

29.48

121.4

10

80

360

0.3

±50

86.4

2232.4

168.3

8.94

35.09

150.4

10

80

400

0.3

±50

96

2672.95

177.8

8.05

33.68

161.7

10

80

440

0.3

±50

105.6

2559.2

9.19

38.19

159.4

10

80

440

0.3

±50

105.6

2940.7